Ah, the joys of sleepaway camp: bug juice, color war, a slavish devotion to social hierarchy. For the girls of Bunk 14, camp isn't an eight-week vacation; it's a dog-eat-dog microcosm of the adult world they're so desperate to inhabit. Join Ashley, Zoe, Tracy, Samantha, and Abby on a hilarious yet terrifying 90-minute thrill ride deep into the unexpectedly dark and dangerous world of 12-year-old girls. Everyone wants to climb the social ladder, but maybe it's better to stay put on the bottom rung. After all, you never know when you'll be the victim of an accidental shove to the depths of social homicide, or worse.
A new play by Stacy Davidowitz
Directed by Brian Smith
Featuring Kaela Crawford, Julia Giolzetti, Caitlin Mehner, Alison Scaramella and Stephanie Strohm
Set Design: Amanda Stephens
Costume Design: Stephanie Alexander
Lighting Design: Joel E. Silver
Production Stage Manager: Johanna Thelin
General Manager: Emily Kent
Produced for Down Payment Productions by
Jessica Fisch and Brian Smith
With Alec Strum
September 10-20, 2009
Tickets: $18 Advance / $20 Door Click here to purchase tickets for PINK! The Play
For questions, press or industry inquiries please contact rsvp@downpaymentproductions.org
**Please be advised:
Pink! is recommended for audiences ages 16+.


Thursday, September 10 @ 8pm
Friday, September 11 @ 8pm
Saturday, September 12 @ 8pm
Sunday, September 13 @ 3pm
Sunday, September 13 @ 7pm
Monday, September 14 @ 7pm
Wednesday, September 16 @ 8pm
Thursday, September 17 @ 8pm
Friday, September 18 @ 8pm
Saturday, September 19 @ 3pm
Saturday, September 19 @ 8pm
Sunday, September 20 @ 3pm


Cast Bios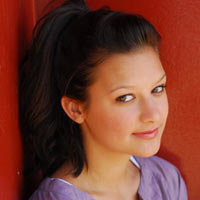 Kaela Crawford (Zoe) received her degree in Theater Arts from Loyola Marymount University where she performed in such plays as A Midsummer Night's Dream, The Children's Hour and The Grand Tarot. She has performed and studied at The Moscow Art Theater putting on a production of Peter Brook's Conference of the Birds. Most recently she can be seen as Marie Anderton in the webseries Angel of Death.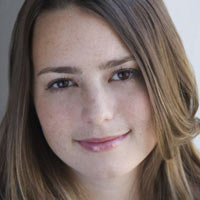 Julia Giolzetti (Samantha) is thrilled to be working on PINK! She holds a BFA in Theatre from NYU's Tisch School of the Arts, where she studied at the Stella Adler Conservatory. San Diego: Romeo and Juliet (Juliet; SD Youth Playbill Award Winner for Best Actress) NYU: Electra (Chrysothemis), The Misanthrope (Philinte), Laura Dennis, Cloud Nine, Mad Forest. NY Theatre: Henry V, The Back Line, T.A.B. (Downtown Urban Theatre Festival), Three Sisters. Film: HappyThankYouMorePlease (post-production), Maconheiro, The Ones You Love, Last Chance. TV: Z Rock. Commercial: Bank of America/MLB (look for me dancing like a goof in Cubs apparel), "Live at Gotham"/Burger King. Voiceover: HBO's "Big Love" Secrets Interactive Billboard campaign (NY/LA). Julia also blogs about the life of a NY actor (hilariously, she might add) at giolzetti.blogspot.com . At age 12, Julia loved the Backstreet Boys, her Tamagotchi, about 6-7 boys at once, and Andrew Lloyd Webber. Things have changed very little.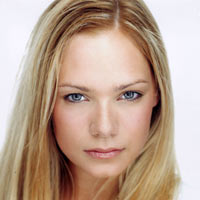 Caitlin Mehner (Ashley) is a proud graduate of Brown University. She has worked with such industry luminaries as Seth Meyers, Bill Hader, Jason Sudeikis, John Lutz, Simon Rich, Bobby Moynihan, Maggie Carey, Abel Ferrara, and Miriam Tolan. Working in both theatre and film, Caitlin has performed in several Off-Broadway plays and at Upright Citizens Brigade Theatre and has had several films run commercially in New York and nationwide. Favorite projects include Camp Summer Camp at P.S. 122, "Cassandra" in Agamemnon, "Phoebe" in As You Like It, "Cecily" in The Importance of Being Earnest, and Suburban Bravery produced by Upright Citizens Brigade and seen in cinemas nationwide. She can also be seen in the upcoming films The Crimson Mask, Chasing the Green, and Chelsea on the Rocks (Cannes Film Festival Official Selection) and starring in the upcoming web series Bubblegum P.I. When she's not acting, Caitlin works as a fight choreographer, writer, and producer (most recently producing the award-winning feature film The Crimson Mask and the award-winning play Perez Hilton Saves the Universe which received an Off-Broadway run).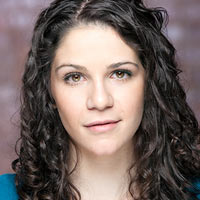 Alison Scaramella (Tracy) is thrilled to be a part of PINK! A graduate of Connecticut College and the British American Drama Academy's London Theatre Program, Alison just completed a post-graduate scholarship to the Lee Strasberg Institute here in NYC. Recent credits include Ana in Real Women Have Curves (Bregamos Theater), Eurydice in Polaroid Stories, Dr. Anna Balcar in The Increased Difficulty of Concentration, Kathy in Company, and Faustus in Doctor Faustus (Connecticut College). She also plays the role of Annabelle in the feature film Honeysuckle (Breakfast Picture Entertainment, Inc.), to be released in 2010. She sends endless love and thanks to her wonderful family and friends, as well as to the extraordinary production team and cast of this show!
Stephanie Strohm (Abby) is a CT native and a graduate of Middlebury College. New York credits include Crave (C) with PTP at Atlantic Stages and Shakespeare in Hollywood (Lydia Lansing) with the Heights Players. She has performed regionally in Love's Labours Lost (Princess of France) with Shakespeare in the Valley, in Sight Unseen (Grete) with Credo for the Stage VT, at the Westport Country Playhouse, and on tour with Chamber Theatre Productions.

Stacy Davidowitz (Playwright) has had work developed and produced by the Shortened Attention Span Festival at The Players Loft, 1, 2, 3 Go! Festival at The Manhattan Repertory Theatre, The Tank @ Collective: Unconscious (SLAM series finalist), Barrow Street Theater (jingle writer, Down Payment Productions' The Redheaded Man), Rubicon Theatre Project's Kassi Fest at Stage Left Theatre in Chicago, Hunger Artists Theatre Company's Beyond Convention 3 Festival in Fullerton, California, Columbia University and Tufts University. Her play Run. Run. Stop. was a finalist for the Boston Playwrights Festival at Boston Theatre Marathon (2007) and a finalist for the 10th annual EstroGenius Festival at Manhattan Theatre Source (2009). Pink! was also recently announced a finalist for the Lark's Playwrights Week 2009. Acting credits include Fool in King Lear (Miller Theatre, directed by Andrea Haring); Church (The Public Theater written / directed by Young Jean Lee); Tonya & Nancy: The Opera (Zero Arrow Theatre, A.R.T.); The Redheaded Man (voice of jingle, Barrow Street Theater); Medea (BADA, London); Run. Run. Stop. (Shortened Attention Span Festival, Players Loft); Another White Shirt (Julia Miles' Reading Room, LPTW); The Emperor Jones, The Balcony, The Wild Party (Schapiro Theatre); The House of Bernarda Alba, Tartuffe, The Threepenny Opera, The Good Woman of Setzuan (Columbia); Hair, The Seagull, Monster, Parade, Bat Boy, Futz! (Tufts). Stacy has also sung the National Anthem solo for the NY Jets. She is the proud recipient of the Stephen Sapuppo Scholarship (2006), Moses True Brown Prize (2007), Bob Hope Fellowship (2008), and a member of Phi Beta Kappa. Graduate of British American Drama Academy; B.S., Tufts University, Summa Cum Laude; M.F.A. Candidate in Acting, Columbia University. www.StacyDavidowitz.com
Brian Smith (Director/Producer) is a founding member and Executive Producer of Down Payment Productions. Previous directing credits include Stacy Davidowitz's Run. Run. Stop. (Shortened Attention Span Festival at The Player's Loft), selections from Suzan-Lori Parks 365 Plays/365 Days (Williamstown Theatre Festival), The Mystery of Edwin Drood, Newsies, The Problem (Tufts University). As producer: The Redheaded Man (FringeNYC and FringeEncores at Barrow Street Theater), 16 shows at The Workshop at Williamstown Theatre Festival and countless productions at Tufts University. As associate to Hal Luftig: Broadway: West Side Story, All My Sons, Legally Blonde the Musical. National Tour: Legally Blonde the Musical, Regional: Catch Me If You Can (5th Avenue Theatre). Upcoming B'way: Catch Me If You Can, Evita, Kinky Boots.
Jessica Fisch (Producer) is a founding member and Artisitc Director of Down Payment Productions. She directed last summer's The Redheaded Man (by Halley Bondy, Down Payment Productions), which was a hit at the NY International Fringe Festival and played and extended three-week run as part of the FringeEncores series. Other work includes Dressed In Your Dreams (by Pia Wilson, Public Theater/Emerging Writers Group), Exploits (by Jason Gray Platt, Theatre of the Expendable), Within the Boundary (by James Carmichael, Working Man's Clothes/Ohio Theater), strive/seek/find (by Jason Gray Platt, Columbia University) and three plays at the Williamstown Theatre Festival Workshop, including Susan-Lori Parks' 365 Days/365 Plays and Stephen Adly Guirgis' Dominica: The Fat Ugly Ho. Recently as an assistant, Our House (Playwrights Horizons, dir. Michael Mayer), Savannah Disputation (Playwrights Horizons, dir. Walter Bobbie), Kindness (Playwrights Horizons, dir/playwright Adam Rapp), Bingo With the Indians (Flea Theater, dir/playwright Adam Rapp), Crimes of the Heart (Williamstown Theatre Fest8ival, dir. Kathleen Turner). Jessica was the 2008-2009 Playwrights Horizons Directing Resident, and is a member of the Lincoln Center Directors Lab as well as a proud Tufts University alumna.
Amanda Stephens (Set Design) is a San Diego native who moved to New York City to work with David Korins in September of 2006. She previously held the position of Resident Design Assistant at the Old Globe Theater, where she has assisted on 40+ productions, including Dirty Rotten Scoundrels and Twyla Tharp's The Times They Are a Changin'. Amanda has designed scenery for many of San Diego's theater companies including 6th @ Penn, Mo'olele Performing Arts, J* Company, Lamb's Players Theatre and Diversionary Theatre among others. In addition Amanda has designed for the University of San Diego's graduate acting program in conjunction with The Old Globe. Amanda holds a BA from the University of California, Santa Cruz and a MFA in Theatre Technology and Design from San Diego State University.
Stephanie Alexander (Costume Design) recently co-designed the short film Contrition and designed a workshop production of Gagarin Way for Williamstown Theatre Festival. Past Productions as an assistant costume designer include Artifacts of Consequence (PL115 and Electric Pear Productions), Philip Roth in Khartoum (Labyrinth Theatre), Kindness (Playwrights Horizons), Hillary; A Modern Greek Tragedy (New Georges Theatre), and The Recruiting Officer (New York Classical Theatre), Williamstown Theatre Festival productions of Three Sisters, and The Understudy. Work in Film and TV as a Costume PA for Jack Goes Boating, Fair Game, and The Good Wife (CBS). Upcoming design projects include Starts Above Balaton (Electric Pear Productions) and the short film, Iceland. Stephanie is a graduate of the University of North Carolina, Chapel Hill.
Joel E. Silver (Lighting Design) Previous design credits include My Way (TBTS), Zombie (Razor's Edge Productions), Little Shop of Horrors (John W. Engeman Theatre), The World Goes Round (Prince Music Theatre and The Gettysburg Festival), Art Tatum: Piano Starts Here (The Apollo Theatre), The Producers (TBTS), Ain't Misbehavin' (TBTS), Candide (NYU), The Gondoliers (NYU), Psycho Therapy (MITF), Affluenza (Heiress), Ain't Misbehavin' (WPPAC), Semi-Permanent (Paul Marcarelli), Back in the Day (Cape Rep), Lunch Hour (Heiress), Charm of the Preparedness (Baruch College), Big Bang (Cleo Mack Dance Company), Homefront (La Mama, ETC), La Gioconda (Ed McNamee), Behind the Limelight (NYSaF and NYMF), Different Drums National Tour (Trinity Irish Dance Company), Gripped and other works (Cleo Mack Dance Company), and Caligula:The Glam Rock Epic (NYMF). Joel's industrial work includes projects for JKLD, Calvin Klein, Connecticut College, Xplore Productions, and SAP Software. Joel's Associate and Assistant Credits include Broadway's Next to Normal, Hair, The 39 Steps (Broadway and National Tour), Young Frankenstein, Pal Joey (Roundabout), Curtains, Grey Gardens, and Kiki and Herb: Alive on Broadway.
Johanna Thelin (Production Stage Manager)

Alec Strum (Associate Producer)

Emily Kent (General Manager)

Matthew Saide (Production Manager)

Laura Willcox (Web Video Design)

Kaitlin Del Campo (Assistant Stage Manager)


Down Payment Productions is a non-profit theatrical production company dedicated to producing professional, quality theater with a focus on new work from young playwrights. Formed in early 2008 by Brian Smith and Jessica Fisch, this production company is intended to be a "down payment" on the artistic and professional futures of the playwrights, actors, directors, producers, and designers involved. So many young theater professionals spend the majority of their time assisting on others' projects, without any outlet to create their own work. While we know these learning experiences to be absolutely invaluable, we believe it is only through the supplementation of this training with the opportunity to create art oneself that young artists can grow and make a name for themselves in the vast and varied world of New York theater.
Coming off the success of last summer's hit FringeNYC Show, THE REDHEADED MAN by Halley Bondy, and its extended run at the Barrow Street Theater (http://www.theredheadedman.com ), Down Payment Productions is thrilled to be producing PINK! by Stacy Davidowitz, a dark and twisted comedy about the perils of adolescence.
We are also pleased to announce two new initiatives:
The DOWN PAYMENT PREVIEWS reading series illustrates our commitment to develop new works by up-and-coming playwrights. Down Payment Previews will give you, our patrons, the opportunity to play an active role in the shaping and development of future productions. Our first reading will be this fall and more information will soon be available.
DOWN PAYMENT PROFESSIONALS is devoted to bringing our supporters the insider's experience of the most exciting and innovative theater on the New York stage. Our first event this spring brought a group to the off-Broadway hit Our House at Playwrights Horizons and was followed by an after-party offering our patrons the opportunity to mix and mingle with the cast and creative team.
None of these programs would be possible without the tremendous support of last year's donors. Now, we are appealing to you to become a partner in our exciting, ambitious second season: this September's PINK!, a soon to be announced spring show directed by Jessica Fisch, and our Down Payment Previews series. These projects survive on your generosity. All donations are fully tax-deductible and can be made by check or with a credit card online through our fiscal sponsor, Fractured Atlas.
Thank you in advance for making a down payment on our company and investing in the future of our artistic community. We can't wait to see you at the theater!
Jessica Fisch
Artistic Director
jessica@downpaymentproductions.org
Brian Smith
Executive Director
brian@downpaymentproductions.org
Alec Strum
Artistic Development Associate
alec@downpaymentproductions.org


Make A Down Payment!
We are asking you to join us, by making a down payment in our company and investing in the future of our artistic community. Even the smallest donation can pay for something essential to our company and upcoming production. Your donations are fully tax-deductible through our fiscal sponsorship arrangement with Fractured Atlas, a wonderful organization that provides support and services to artists and arts organizations like us.
BY CREDIT CARD: Please visit www.fracturedatlas.org/donate/1627
BY CHECK: Please make payable to "FRACTURED ATLAS"
Mail to: Brian Smith / Down Payment Productions,
545 West 111th Street, #1D
New York, NY 10025
**With a donation of $150 or more, you are entitled to two complimentary VIP tickets to PINK! For the performance of your choice (September 10-20, 2009), as well as reserved seating for any of our Down Payment Previews Series events you would like to attend.
To claim your tickets, please email rsvp@downpaymentproductions.org
If your employer or company provides matching donations, please let them know of your gift as well.
However you choose to give, please accept our most heartfelt thanks and gratitude. We appreciate your "down payment" on our company more thank you know.


The PINK! Party
Join us for a night of drinking and debauchery at one of NYC's most beautiful lounges
The Volstead
Monday, August 31st @ 9PM
125 E. 54th St. btw Park & Lexington
**The $5 Cover entitles you to amazing PINK! Cocktail and beer specials. And $1 of every cash sale goes directly to producing the upcoming production of PINK! So bring your cash!
Down Payment Professionals Night at PINK! Will be Thursday, September 17th. More details coming soon.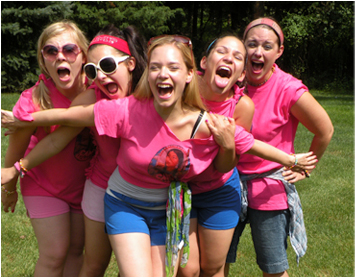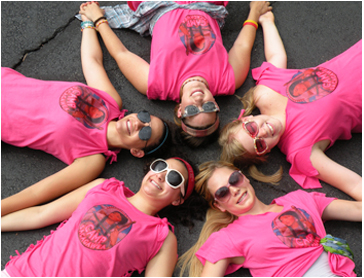 For questions, press or industry inquiries please contact rsvp@downpaymentproductions.org
Click here for downloadable Press Kit